It's a common mistake made by many, however few know the true downfalls of selling your own home. I will admit, 'For-Sale-by-Owner' or 'FSBO' sounds super easy and attractive, so we must ask ourselves: why is it that qualified realtors, prove time and time again, that they are truly the ones who can get the job done?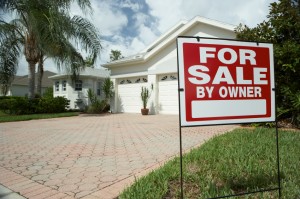 The reason is simple. Let's take a client of ours, who recently sold his $Million+ home in an extremely desirable Los Angeles neighborhood. Out of respect for our client, we will call him Joe.
Since the beginning, it was very apparent that Joe and his wife were ready to sell their beautiful home. After years of enjoying the property, their purpose was clear. They were looking forward to downsizing, but most of all, cashing-in on today's rising market.
Like most sellers, the thought of giving up a piece of the pie, or shall we say, pay an agent a commission, is a hard pill to swallow. But when you take a closer look, and begin to weigh the advantages against the disadvantages, using an agent doesn't seem all too difficult anymore. In fact, that once 'hard pill to swallow'….seems more like a pill that "must" be swallowed, in order to prevent a near tragedy.
Back to Joe and his wife.
Before having met The Bitton Group, they decided to proceed with a 'FSBO'. Joe's property sat for 6 months with little- to-no action. When Joe and his wife finally did receive offers, they were from low-ballers, buyers with bad credit, or agents representing house flippers/investors looking to make a quick profit. This was hard for Joe, as he knew his home's true value at heart.
What happened next was amazing. After growing tired of attracting the wrong crowd to the property, Joe and his wife finally came to the realization that their 'For Sale by Owner' sale was not all as wonderful as it seemed.
Soon, Joe began interviewing 30+ agents who all solicited him for representation. Jack, my mentor and team leader of the Bitton Group, being one of them. Jack was able to stand out amongst all the other agents. I can assure you, all of us on the Bitton Group team were really proud of him!
Attitude, immense knowledge, and years of experience is what won Jack the listing that day. Jack showed Joe that not only was he a seasoned and committed realtor, but also, by properly pricing Joe's house higher than any other agent, he demonstrated his deep understanding of the market.
Within 4 days of the first open house, Joe and his wife had their first offer and the second offer arrived shortly after. The result you ask? The home sold very close to the asking price, but most importantly, Joe and his wife walked away with a smile.
What are you waiting for? Contact us today for an absolutely free home evaluation, with no commitment necessary. Call 310-954-0533, or email us at  [email protected] or [email protected]
Written by: Devon Bookman